SSL Certificates
secure your site and data
Add credibility to your Business
Crazy Domains SSL Certificates will provide your site the highest levels of industry standard security to conduct safe, secure e‑commerce transactions, protect passwords, credit card numbers and most importantly, to secure your customer's information.
Secure your online customers
The SSL Certificate will secure your website and your customer's browser so all information they enter on any secured page is protected. Google also now gives higher ranking to all sites secured with SSL.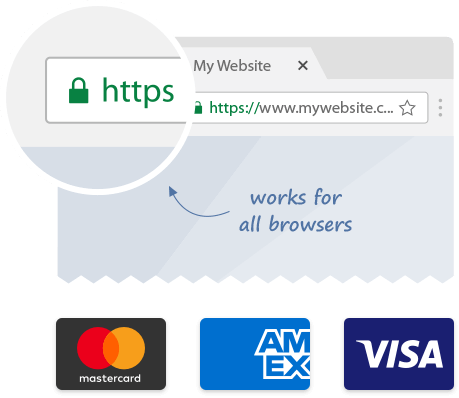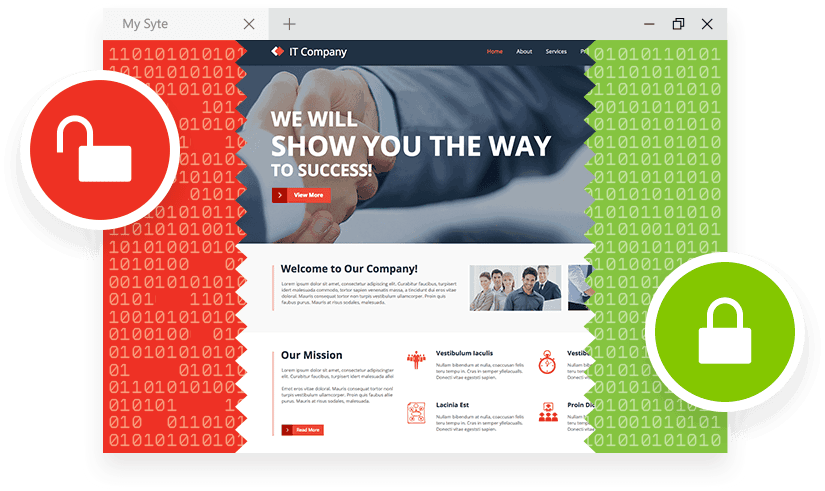 Strong Encryption
Crazy Domains SSL Certificates converts your data into virtually impenetrable code using data encryption up to 256 bits.
Our certificates also use the most secure encryption available and support both SHA-1 and SHA-2 algorithms. The security of your site is our number one priority.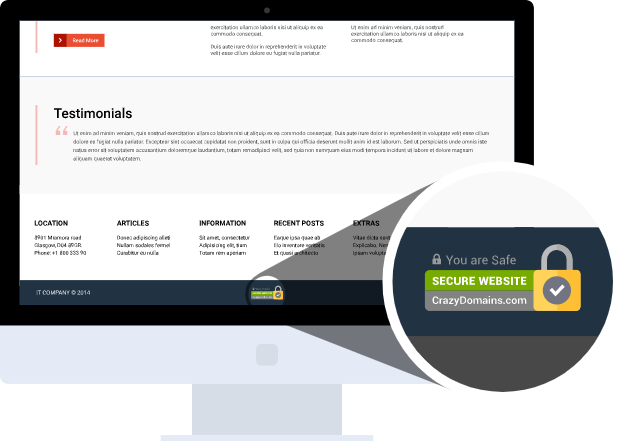 Increase business and sales
All Premium SSL Certificates come with a click-to-verify site seal. Displaying the seal on your site shows your customers your site is fully secured and you mean business, building a trust connection.
Also being a secured site will help boost your search rankings on Google indexing.